Waiting For God In An Instant Society
"The LORD says, 'I will guide you along the best pathway for your life. I will advise you and watch over you.'" Psalm 32:8 (NLT)
In 2023, waiting on anything can feel like an eternity. The days of dial-up internet and rotary phones are long gone—we live in an instant, drive-thru, and automated society. But sometimes it is necessary to wait on God. We may be praying about a family situation, a possible move across the country, a potential new job, or finding a spouse, but answers are not coming as quickly as we had hoped. That doesn't mean God is absent! It just means we must engage our faith and trust Him even more. Our patience in Him has a purpose. It allows God to mold and shape us into the people He intended us to be.
Psalm 27:14 says, "Wait for the Lord; be strong, and let your heart take courage; wait for the Lord." It is so difficult, but, as answers come and things fall into place, we remember He has been with us the whole time. Waiting for HIS timing is so important. When we seek His face and cast our eyes on God, not on the problem, it strengthens our relationship with Him and increases our faith!
Pray over these verses as you seek God's divine direction in your life!
"You have said, 'Seek my face.' My heart says to you, 'Your face, LORD, do I seek." Psalm 27:8 (ESV)
"God can pour on the blessings in astonishing ways so that you're ready for anything and everything, more than just ready to do what needs to be done." 2 Corinthians 9:8 (MSG)
"Think about the things of heaven, not the things of earth." Colossians 3:2 (NLT)
"But those who trust in the LORD will find new strength. They will soar high on wings like eagles. They will run and not grow weary. They will walk and not faint." Isaiah 40:31 (NLT)
Lord, we thank You for always being by our side, and we honor You for all You have done for us. We set this situation before You and seek Your face. We need Your guidance in every aspect of our lives. We are engaging our faith and letting You order our steps moving forward. We don't want to do anything outside Your will, Father God. Help us to be patient and to seek You first. Go before us and we will follow. Open doors for us and we will walk through them with Your help. We are thankful we can come to You with all our cares. All this, we lay at Your feet, Jesus. In Your Precious Name, we pray. Amen.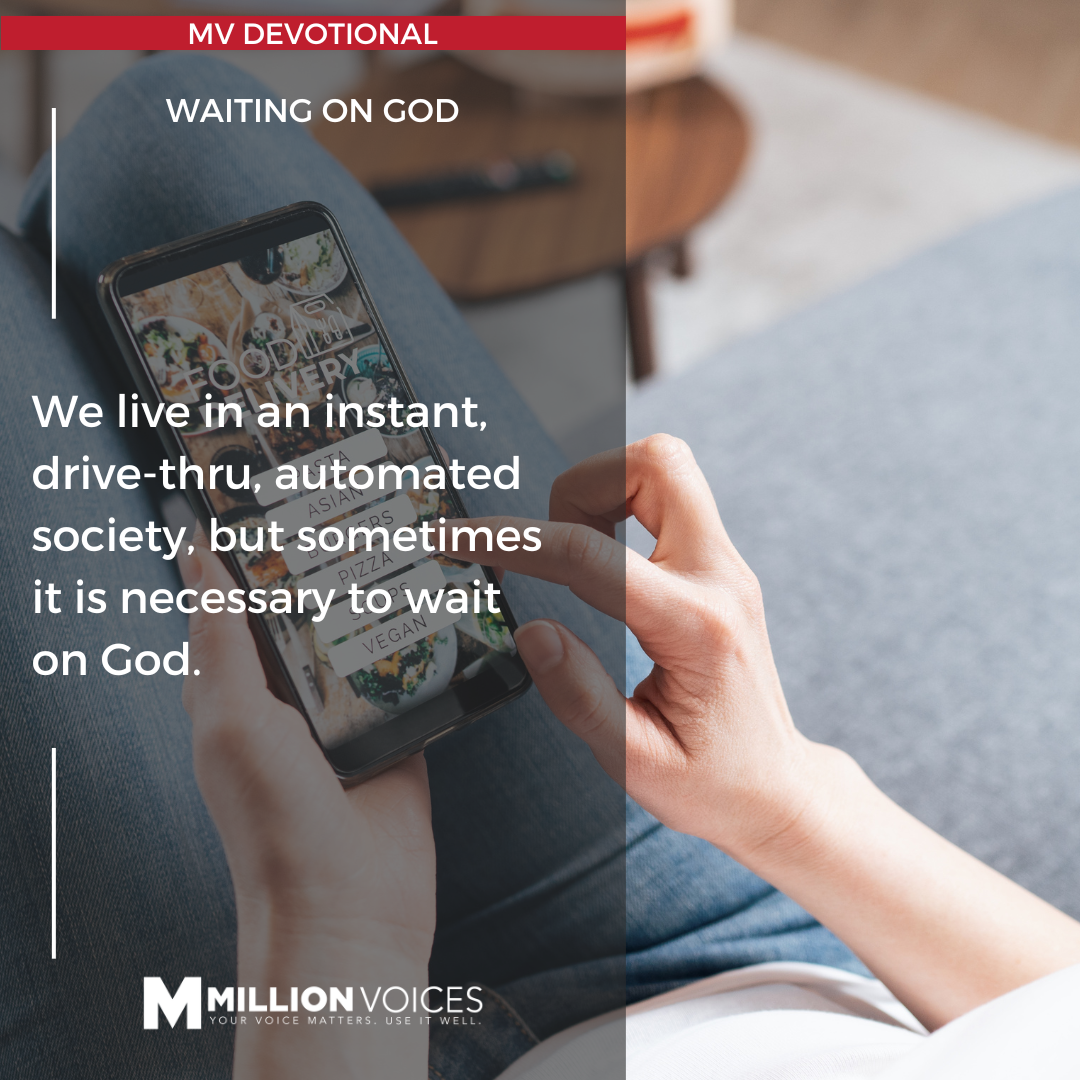 Wednesday, February 22nd, 2023
____________________________________________
Million Voices is a movement that gives voters and potential voters the foundation they need to confidently act from a biblical worldview.
____________________________________________